THE PRODUCTION LINE
A Screen Australia and Screen Queensland Early Career Program Intitiative.
The Production Line was co-created and delivered by Helen Morrison and Dean Gibson it offered the rare opportunity to emerging filmmakers to experience hands-on industry practices. The result was 5 short documentaries for NITV OUR STORIES, OUR WAY, EVERYDAY Series broadcast in 2015.
JACINDA WASHINGTON
Wulli Wulli woman Jacinda lives with a foot in two worlds. Away from country she maintains connection to culture through her art, mentorship and advocacy, while being a single mum.
YAMBUKA WITH SUZANNE
Suzanne Thompson heads back to her Inangai kuntri to follow her family legacy.
CHARLIE CHAMBERS
Uncle Charlie was born on Cherbourg Aboriginal Settlement on 1936. He had to break the law to escape the settlement to follow his dream to become a drover. His skill and love of horses led him to Rockybar where he became the trusted Head stockman to RM Williams.
SIEAIRRA BAI'YAMAN NAR
Sieairra is a young Badjtala girl with dreams while living with a serious illness. Living in the mining town of Mt Isa and traveling to Brisbane for medical treatment Sieairra. In a monumental decision the federal court has pass down native title determination recognizing the Badjtala people as traditional owners of Fraser Island-K'gari. Sieairra returns to Fraser with her family to celebrate the hand over that's means so much to her people.
DOCTOR GEMMA
Two decades after her dad became Queensland's first Aboriginal Doctor, Gemma Hayman begins her first year as a Doctor at Logan Hospital, preparing to become a Forensic Psychiatrist.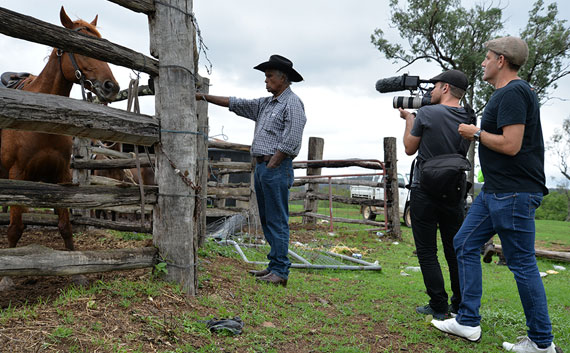 CHARLIE CHAMBERS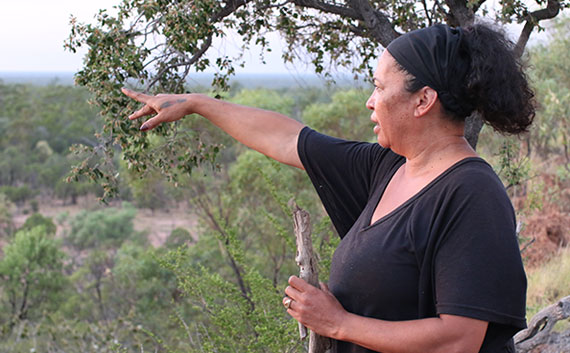 YAMBUKA WITH SUZANNE