OUR STORIES, OUR WAY, EVERYDAY
8 x 15 minute documentaries for NITV Our Stories, Our way, Everyday Series 3
A BACON FACTORY FILMS PRODUCTION
PRODUCED BY HELEN MORRISON, DIRECTED BY DEAN GIBSON
CO-FINANCED AND PRODUCED WITH THE ASSISTANCE OF SCREEN QUEENSLAND
BEV HAND, KABI KABI
Proud Kabi Kabi Elder Bev Hand is on a mission to conserve and re-culturate. Bev signed a 3-year lease with the then government for Mimburi 400 acres of land, which is significant Kabi Kabi country, her connection to the land is string and vital. The lease expires in May 2015 and the land will be sold, her home and custodianship is under threat.
FLO WATSON GUNGGANDJI AND KUKU-YELANJI
Aunty Flo Watson (Choikee) is a respected Gunggandji and Kuku-yelanji Nations Elder although, she lives in Brisbane, Yarrabah is home. We walk with Aunty Flo in Yarrabah and learn about her amazing life, work and friends and the country she calls home. She works tirelessly for the community and in 2015 was awarded the Order of Australia.
GLENN MILLER,BUTCHULLA
Glen Miller a proud Butchulla Edler at the re-publishing launch of The Legends of Moonie Jarl, the 1st ever book published by an Aboriginal Author, his Uncle Wilf and Illustrated by his mother Olga Miller 51 years ago. He takes us to Butchulla country and shares history, stories and his friendships.
HENRY HEGARTY,CHERBOURG
Uncle Henry Hegarty loves his football, still living in Cherbourg where he grew up he reflects on successful Rugby League career at North's Devils, Brisbane and the thriving League community in his hometown.
MAKING HIS VOICE HEARD
Fred Iselin-Leone is making his voice heard, as a singer, songwriter and dancer. He leads the successful Guruman Dancers, he is involved with Clancestry and is a music producer with his own label Impossible Odds Records. He has a deep-rooted passion to plant the seed, the seed of pride in culture and knowledge.
OUR KNOWLEDGE KEEPERS, BRISBANE
Our Knowledge Keepers takes us to the world of the State Library of Queensland, we meet Willie Prince, Ellen van Neerven, Amanda Hayman and Des Crump who are passionate about community, story telling and keeping culture strong.
PEARL DUNCAN, GAMILAROI
From humble beginnings in a redneck country town in New South Wales, to a Doctor of Philosophy, Pearl Duncan has used education to make her mark. Her latest project explored the use of Aboriginal humour throughout hardships and her legacy lives on.(Written and Produced by Vanessa Gibson).
VERNE IN VIETNAM
Verne Hopkins lived through the Vietnam War, as part of the 2nd Battalion Royal Australian Regiment 9th Platoon Charlie Company. As Co-Chair of the Aboriginal and Torres Strait Islander Memorial Committee he was part of a group committed to having a memorial to Aboriginal and Torres Strait Islanders erected in ANZAC Square in Brisbane City.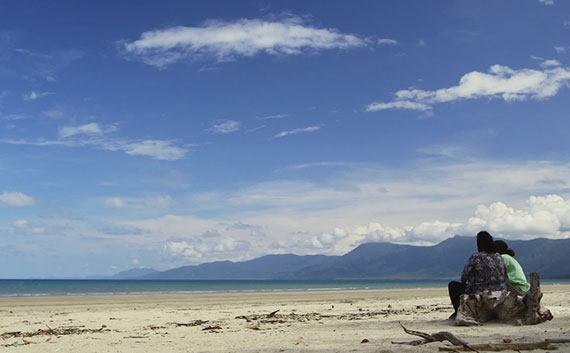 FLO WATSON GUNGGANDJI AND KUKU-YELANJI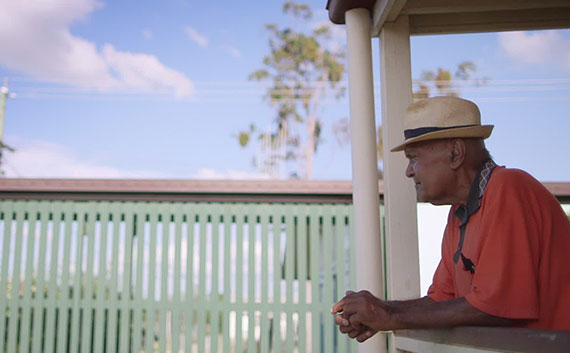 HENRY HEGARTY,CHERBOURG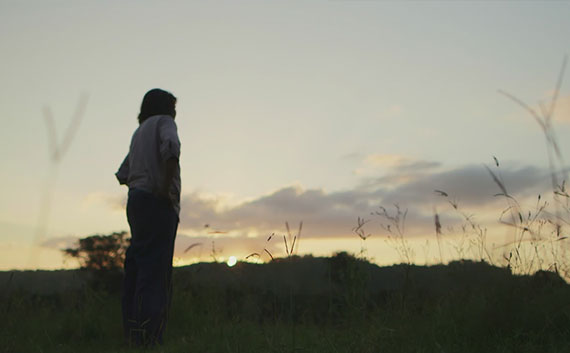 BEV HAND, KABI KABI